Unpacking Ngā Āheitanga
We're looking for people who want to lash their waka to ours, and paddle alongside us to make social change. How can you navigate your way to success in the recruitment process? Here are some gems from our whānau.
"Do your research before completing an application. Take the time to really understand Ako Mātātupu: Teach First NZ and reflect on your motivations for applying and your personal connection with the vision"
Elin Morris, Teach First UK alumna, Recruitment, Selection & Marketing
Achievement
"Whāia te iti kahurangi ki te tūohu koe me he maunga teitei" - Seek the treasure you value most dearly: if you bow your head, let it be to a lofty mountain
"Be yourself! There's no specific personality profile or background that predicts success on the programme - we know that your potential can shine through whether you've led your community group, managed a complex project at work, or held your teammates together on the rugby field. Tell us your story. We want to get to know you, and for you to get to know us, too." Sophie Jones, Cohort 2016 Kairapu, Attraction Lead.
Leadership & Service
"Ole ala ile pule ole tautua" - The path to leadership is through service
"The application assessors are looking for those that have a genuine tendency to be generous with their time and energy in service of others. Where have you listened to others? When have you lifted up others? Where have you helped join dots so that another person can shine?" Hannah Lees, Cohort 2013 Kairapu.
Empathy and respect
"He aha te mea nui o te ao? He tangata, he tangata, he tangata" -What is the most important thing in the world? It is people, it is people, it is people.
"People with genuine empathy and awareness of others often stand out from the applicant crowd. Active listeners who show a sincere interest in the people around them are exactly the people we want in classrooms across Aotearoa! Instead of listing the ways you have made a difference in peoples' lives, tell us about the people who have taught and humbled you." Alexandra Carroll, Cohort 2016 Kairapu.
Adaptability and flexibility
"Aʻohe pau ka ʻike i ka hālau hoʻokahi" - Not all knowledge is taught in the same school
"You need to show a willingness to persevere regardless of the setbacks that come along." Suzanne Dudding, Participant Mentor, Edgewater College
Cultural competence
"Hoea ngā tahitia ki ko atu" - Paddling together takes us further together
"You need a heart for teenagers, the heart to want to know about them and their culture. Then everything makes more sense." David Riley, Head of Performing Arts, Tangaroa College

Interpersonal relationships
"Teu le va" - The space between all things which defines us (Maualaivao Albert Wendt)
"Teaching is not transactional, it is relational. In your classroom, the relationship you build with your students is just as important as the material you teach. Our Ako Centres are set up to reflect this - we want to know you and see you, just as your students would - and as you would for them also. " Seira Aukuso-Sue, Pre-Programme Co-ordinator
Humility, self-awareness, and openness to learning
Ako - The act of reciprocation in teaching and learning
"Honesty and self-reflection are important. If you don't know the answer to a question or things like your sample-teach don't go to plan at later stages of recruitment, be honest about it. Think about what stopped you from achieving what you planned. What could have you done differently? What might help you respond differently in the future? Being up front and open about your pitfalls, with a vision towards something more effective, shows you are open to change." Jeremy Downing, Cohort 2015 Kairapu, Programme Manager
Commitment and resilience
"E kau, e tuatini nga tua ngaru. E ngaru popoki. E ngaru paarua, E aka maaro'i ro'i" - Swim. There are many waves, waves that overlap, waves that double, be strong
"Everyone has had to face challenges and adversity at some point and these moments can be seen as setbacks or opportunities to learn. If you can reflect openly and honestly about those truly testing moments, consider how you overcame them and share the strengths that you have drawn from these experiences, you will show real grit, determination and resolve." Jenny Jefferson, Teach First UK alumna, Selection Lead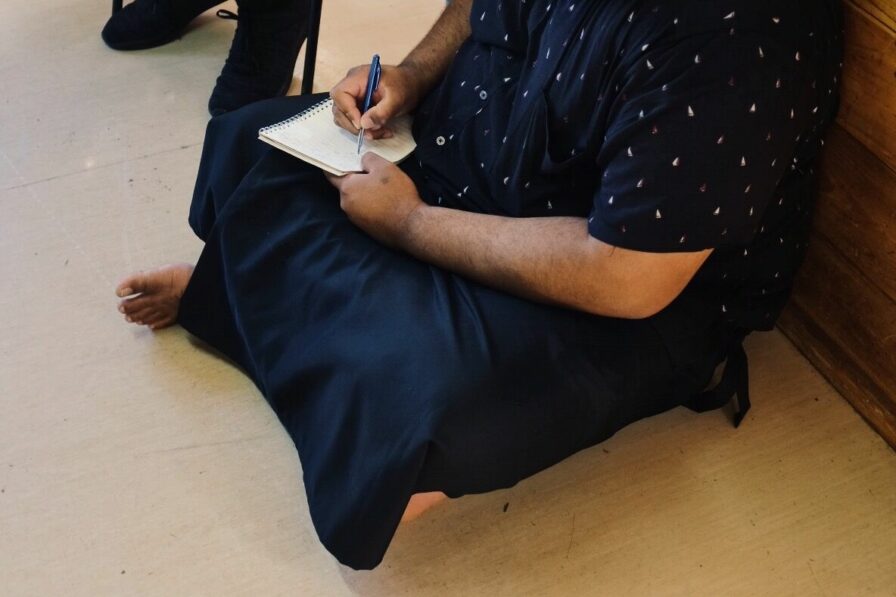 Organisation and planning
"Ko te piko o te māhuri, tērā te tupu o te rākau" - The way the sapling is shaped determines how the tree grows
"Articulate planning not only reflects your organisation but also deeply indicates your investment. Being able to plan efficiently is an indication of deep consideration, critical thought, forward thinking, readiness and is an extension of care."